Buying a Home
Whether you're a first-time home buyer, interested in downsizing, or searching for a vacation property, buying a home can be exciting, but also challenging. CENTURY 21® affiliated sales associates can help provide professional advice at any stage of the home buying process.
Given that most home buying transactions involve a home loan or mortgage, availability of credit and your credit score are important considerations. There are many different buyer financing options available, and a CENTURY 21 sales associate and mortgage company can help you find the best option for your situation.
The fun part of buying a house is finding the right home. Using the search tools on this website and working with a CENTURY 21 sales associate, you can evaluate many houses before selecting the best home for your needs.
Once you've selected the right home, the transaction process begins. In a typical home buying process you'll start by making an offer on the house. Once your offer is accepted by the seller, you'll have to get an inspection and insurance. Your new home will also be appraised to determine the home value. Finally, you'll set a closing date, when you'll complete the transaction and officially take ownership of your new home!
Interested in buying a home? Contact a CENTURY 21 sales associate today.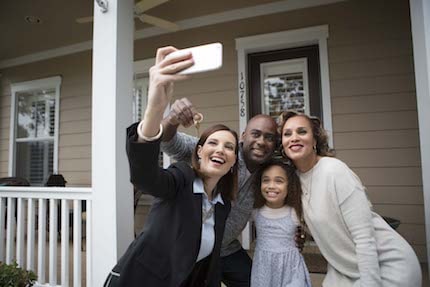 Selling a Home
When it comes time to sell your home, listing your property for sale is one of the steps in the overall process. There are many other things that will need to be done, and your CENTURY 21® affiliated sales associate can be your primary resource for information, tips, and tricks related to selling your home.
Searching for real estate in your area can help you get a sense of what your home is worth. There are also many relatively inexpensive things you can do to add value to your home. Once you engage a CENTURY 21 sales associate, he or she can work with you to create a marketing plan and set the price of your home.
With a great marketing plan in place—and your home priced right—you should expect to start showing your home. There are many small things you can do that can make your home more appealing to prospective buyers. Upon entering into a contract with a prospective buyer, there are additional things to consider, such as the property inspection and seller financing.
All of this might seem daunting, but with a CENTURY 21 sales associate at your side, you can expect guidance and overall satisfaction.
List your home with Century 21 Real Estate today.